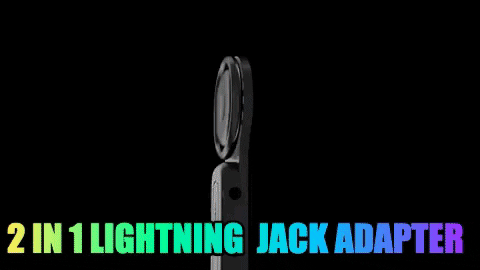 DUAL-PORT CONVENIENCE
Finally, the long wait is over as we offer an adapter that can be used as a charging and earphone plug at the same time. Enjoy your online games, music and movies while charging your phone.
MULTIFUNCTIONAL TOOL
Aside from having 2 adapters that include 2 ports (1 for audio and 1 for charging), this also has a sturdy phone ring with an adhesive backing which you can firmly attach to your phone to protect it from falling and can be also used as a phone holder.
L-SHAPED CABLE
The L-shaped bendable cable allows the user to hold the phone comfortably without any hindrance while playing games and watching movies.
Not Satisfied? Not a problem! We are proud to offer a risk free 30 day money back guarantee to all of our customers!
To be eligible for a refund, just follow our protocol on our 'Refund Policy' page for a full refund without any hassle.
Processing Time
Worldwide: 3-5 days
Shipping Time
Worldwide: 7-14 business days
If you have any questions regarding our shipping info or anything at all, please feel free to reach out to us using our contact us form.