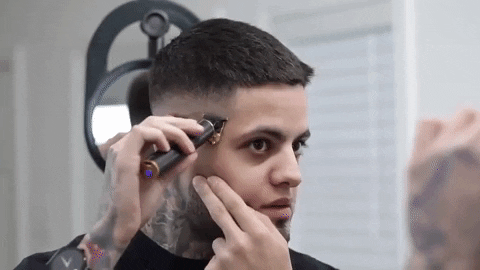 HOME HAIR TRIMMER
This electric hair trimmer kit is all you need for a successful haircut at home to achieve a wide variety of hairstyles and lengths. This kit features 4 accessory lengths plus 1 cleaning brush.
POWERFUL MOTOR WITH SILENT TECHNOLOGY
This newest grooming tool for men is equipped with a powerful 10W motor providing high speed and long-lasting use time to make your haircut experience smooth and effortless.
CORDLESS TRIMMER WITH LARGE BATTERY CAPACITY
Enjoy cutting and trimming your hair whenever and wherever you are with this cordless electric trimmer that has a rechargeable 1500 mAh battery that takes 2 hours to full charge and 3 hours of working time.
Not Satisfied? Not a problem! We are proud to offer a risk free 30 day money back guarantee to all of our customers!
To be eligible for a refund, just follow our protocol on our 'Refund Policy' page for a full refund without any hassle.
Processing Time
Worldwide: 3-5 days
Shipping Time
Worldwide: 7-14 business days
If you have any questions regarding our shipping info or anything at all, please feel free to reach out to us using our contact us form.