HIGH QUALITY WITH ADJUST MODES
The filter screen of this rotary aerator is made of ABS material ,and the body and nozzle adapter are made of brass.The faucet bubbler can adjust 2 kind water flow modes, just turn the nozzle part to the left or right to adjust the water flow from soft bubble mode to shower mode.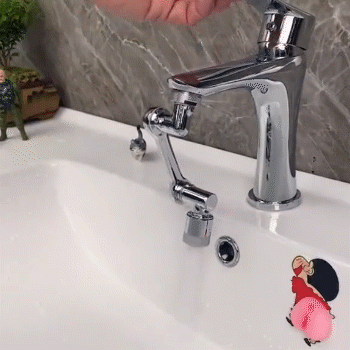 EASY ROTATION
The Flexible Faucet  is equipped with a 360°×3 rotating ball head adjustment, a total of 1080°, which helps you clean any corner of the sink easily!
WATER SAVING BY FILTRATION
Faucet aerator compared with ordinary kitchen aerators, the faucet nozzle adapter can also filter most of the sediment and impurities.The faucet aerator provides a gentle water flow, and sufficient bubbles can weaken the corrosive power of the water and prevent splashing, achieving stable water flow, saving water resources and reducing water bills.
Not Satisfied? Not a problem! We are proud to offer a risk free 30 day money back guarantee to all of our customers!
To be eligible for a refund, just follow our protocol on our 'Refund Policy' page for a full refund without any hassle.
Processing Time
Worldwide: 3-5 days
Shipping Time
Worldwide: 7-14 business days
If you have any questions regarding our shipping info or anything at all, please feel free to reach out to us using our contact us form.