Curl Your Hair Anytime, Anywhere!
UPDATE: AS THIS PRODUCT IS HIGHLY ON DEMAND, CURRENTLY WE'RE EXPECTING TO BE OUT OF STOCK SOON DUE TO EXTREME SELLING, ONCE WE ARE OUT OF STOCK IT WILL TAKE A FEW WEEKS TO GET BACK IN STOCK AGAIN, THANK YOU FOR YOUR PURCHASE
ONLY 100 PIECES LEFT IN STOCK!
Features: 
 - 30s fast heating - the curler is equipped with safe and non-toxic heat insulation material, which can protect you from getting burnt.
- The temperature, time and direction can be adjusted. 
- The built-in 2500mAh lithium-ion battery is super convenient and also has wireless use. At the same time, it can also be used as a mobile power supply.
- Easy to carry when traveling, can curl hair anytime and anywhere!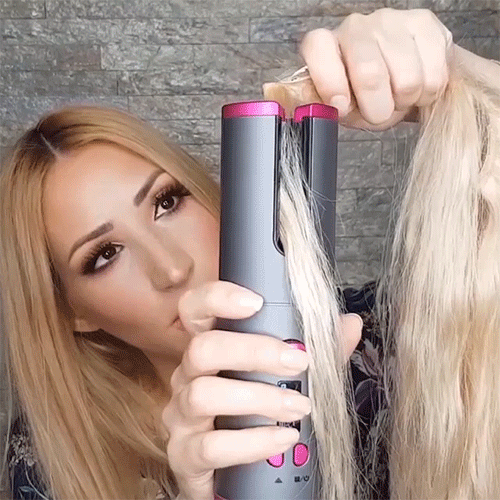 Specifications:

- Battery capacity: 2500mAh
- Battery voltage: 3.7V
- Battery wattage: 9.25 Wh
- Battery type: rechargeable lithium ion battery
- Charging time: 3.5 hours
- Use time: continuous use time about 40 minutes, intermittent use time about 1 hour
- Product size: 19x6cm/7.48x2.36''
- Color: White, Silver, Rose Gold
Not Satisfied? Not a problem! We are proud to offer a risk free 30 day money back guarantee to all of our customers!
To be eligible for a refund, just follow our protocol on our 'Refund Policy' page for a full refund without any hassle.
Processing Time
Worldwide: 3-5 days
Shipping Time
Worldwide: 7-14 business days
If you have any questions regarding our shipping info or anything at all, please feel free to reach out to us using our contact us form.