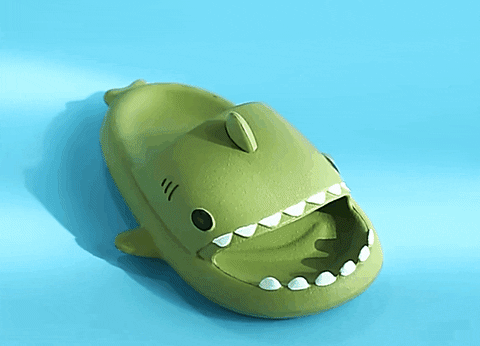 SLIPPERS FOR ALL AGES
Rolling out these new slippers which has a unique feature that will be loved by everyone including children, adults and others, and is great for everyday use.
SHARK SLIPPERS FOR MEN AND WOMEN
With its excellent durability, lightweight, comfortable and water-resistant features, these "some-fin" unique slippers are ideal for all indoor and outdoor activities including the beach, swimming pool and even camping.
PERFECT PRESENT IDEA
If you're looking for the perfect gift for children, adorable slippers could also teach them about the delights of walking. What are you waiting for? Add this to your shopping cart now.
Not Satisfied? Not a problem! We are proud to offer a risk free 30 day money back guarantee to all of our customers!
To be eligible for a refund, just follow our protocol on our 'Refund Policy' page for a full refund without any hassle.
Processing Time
Worldwide: 3-5 days
Shipping Time
Worldwide: 7-14 business days
If you have any questions regarding our shipping info or anything at all, please feel free to reach out to us using our contact us form.