THE COLD CAN'T STOP YOU
WARNING: after you wear your Heated Jacket once, you'll never be able to go without it!
This puffy, padded, lightweight heated jacket is your new go-to for outdoor games, tailgating and taking walks with your dog! The vest design is a step up from the norm. Enhanced fillings with this jacket to provide exceptional warmth & breathability.
YOUR NEW FAVOURITE JACKET
Don't sacrifice fashion for functionality when you can have both with the Heated Jacket. Get up to 10 hours of heat and control with 3 individual heat settings.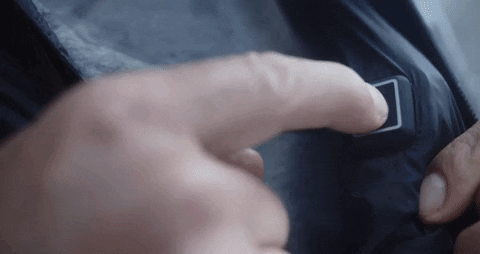 HEATING SYSTEM
✔ 5 carbon fiber heating elements generate heat across core body areas (left & right pocket, collar, upper back)
✔ Adjust 3 heating settings (High, medium, low) with just a simple press of the button
✔ Keeps your hands warm with our dual pocket heating zones
Not Satisfied? Not a problem! We are proud to offer a risk free 30 day money back guarantee to all of our customers!
To be eligible for a refund, just follow our protocol on our 'Refund Policy' page for a full refund without any hassle.
Processing Time
Worldwide: 3-5 days
Shipping Time
Worldwide: 7-14 business days
If you have any questions regarding our shipping info or anything at all, please feel free to reach out to us using our contact us form.